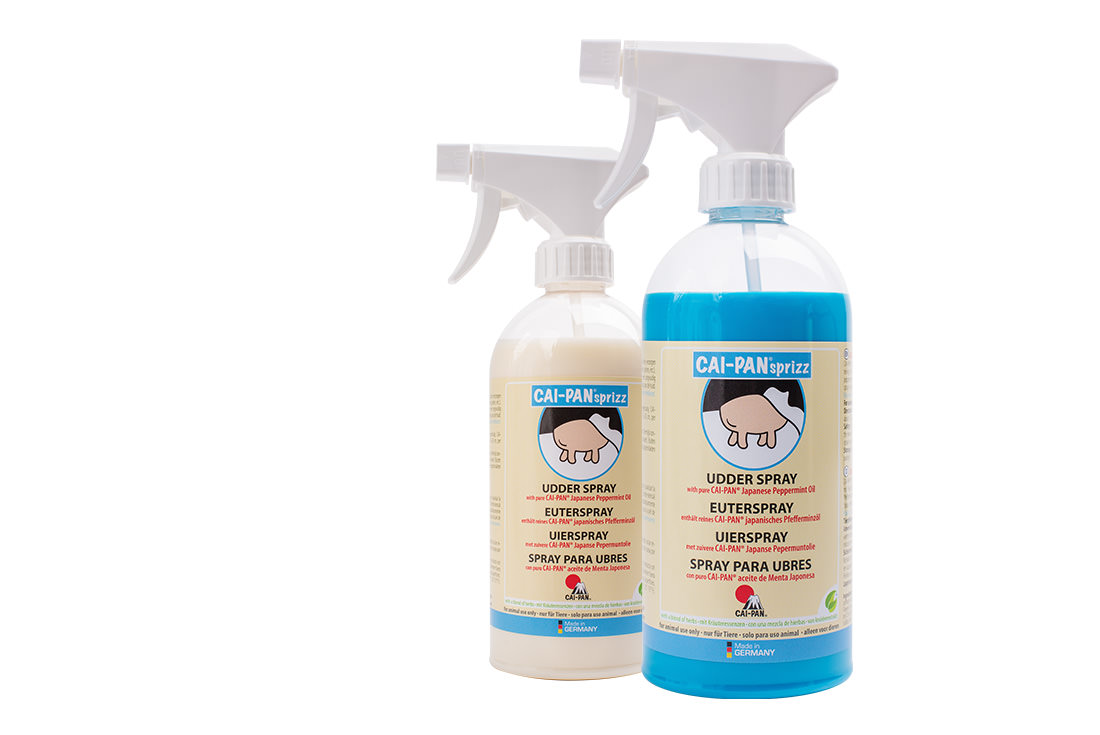 20 Nov

New: CAI-PAN® sprizz

udder care with the ease of a spray – perfect around calving

The lotion comes as a convenient spray and saves valuable time. No massaging is necessary as lotion is absorbed quickly by skin. Herbal essences nourish skin of the udder: thyme, lavender and calendula cleanse, soothe and moisturize skin of the udder. Pure CAI-PAN® Japanese peppermint oil refreshes skin of the udder instantly. Ideal around calving: the skin of the udder becomes smooth, the spray increases well-being. CAI-PAN® sprizz is free of preservatives. Available in transparent and blue. Food-grade coloured blue lotion for your animal marking convenience – visible until next milking. Available in 500ml spray bottle and 5 liter refill-canister.